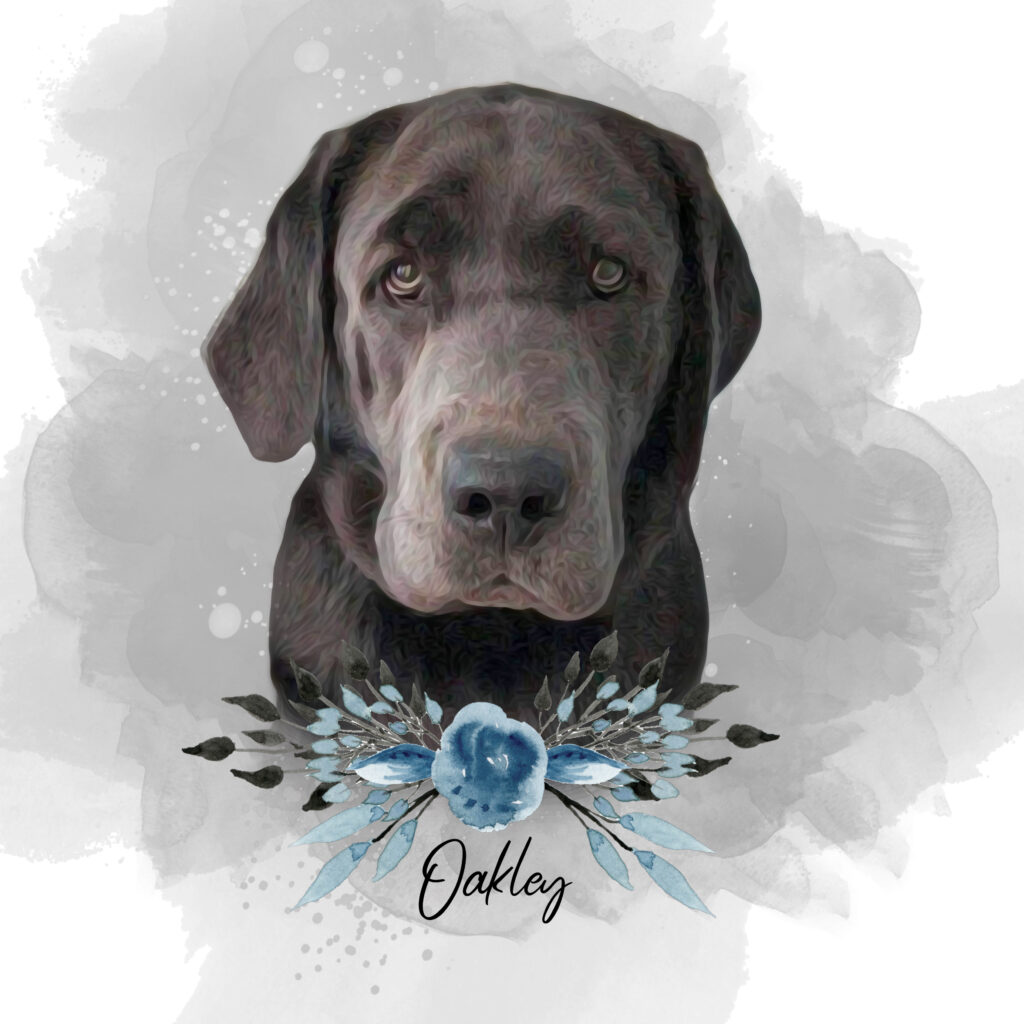 Meet Oakley!
Oakley adores being snuggled. While staying with Revee, she developed a special bond with her father-in-law, who is a brittle diabetic. Oakley has never been trained to be a diabetic alert dog, but during the night, while sleeping with Gerry, his sugar dropped dangerously low. Oakley woke him up by pawing at him repeatedly until he responded, then jumped off the bed to retrieve a bag of crackers off the nightstand, took them to him, and dropped them on his chest. He credits her with saving his life that night. Oakley's son, Yukon, from her first litter, Oakley X Tank 2018, alerts for his diabetic owner, Jim, in exactly the same way. He was 10 weeks old the first time he did this for Jim. Because of Yukon's special talent, we have a repeat breeding coming July 2019.
"TPL ANNIE GET YOUR GUN!"
Female Charcoal EeBbdd
Oakley was born at Flying S Labradors
Born: Jan 14, 2017
Her parents are Colt & Piper
Weight: 80 pounds
Oakley lives in Dryden, MI with Ann
Health Testing by DNA: Done by Embark
Oakley is clear of over 171 genetic diseases, here are some of the most common that effect Labrador Retrievers.
PRA/prcd – Clear
EIC – Clear
PRA/gr2 – Clear
RD/OSD – Clear
DM – Clear
CNM – Clear
HNKP – Clear
SD2 – Clear
You can find Oakley's DNA Health clearances here: https://my.embarkvet.com/dog/tplanniegetyourgun
Health Testing hips & elbows:
OFA prelims – Good
OFA elbows – Normal